Gender discrimination and violence against women and girls (Gender Inclusion): Though the organisation has been working on the issue over the gender discrimination and violence against women and girls for last 3 years, the committees like Gender Resource Centre (GRC) team, Gender Vigilance Committee (GVC) members are not been so strong to handle the major issues of the community. Yet the women have been identifying the existing issues such as domestic violence, harassment (sexual, physical and emotional) against women and girls, discrimination on girl child education and stigmatize mind set on women and men towards power relation etc. and slowly solving them through GVC and GRC team. Presently READ has intervened in Ramanaguda Block of Rayagada District in Odisha state and has planned to extend gradually to other target districts of READ in Odisha.
The National Crime Record Bureau (NCRB) and National Family Health Survey (NFHS) report shows that at least 35.2 per cent women face spousal violence in Odisha, apart from these 1 in 3 women faces sexual and physical violence all over the world.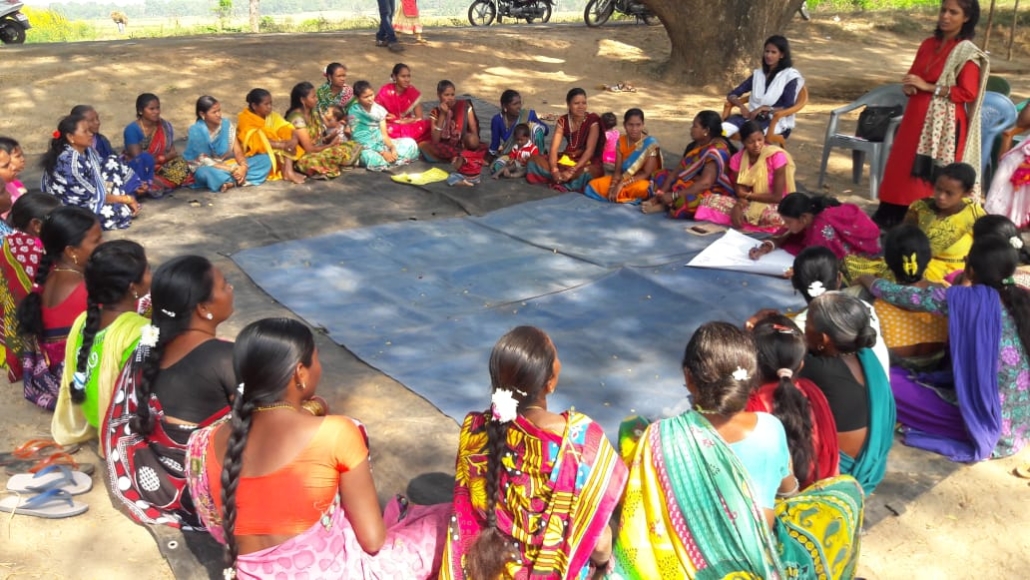 To prevent and address the atrocities against women through awareness building in the area

Provide legal Aid support  to Women organisations and other bodies to address the issues of women & children

Family Counselling support to the needy.

Impart  capacity building training to women leaders to increase knowledge and resources for the community development programmes

Evidence based advocacy on women's rights.
Awareness building to the community on gender-based issues & solving processes,

Establishing GRC at the Block level to facilitate legal assistance, counseling

Formation and strengthening of GVC & GRC

Capacity Building to stakeholders,

Community Mobilization

Case Work & Referral

Promoting & Strengthening to Gender Vigilance Committees(GVCs),

Legal Aid awareness.

Strengthening CBOs

Community, and family Counselling.
ROLES AND FUNCTIONS OF GRC:

 
a. Promoting gender awareness and gender sensitization to various stakeholders and departments
b. Building capacities of the many stakeholders and change agents to enable effective gender mainstreaming
c. Providing support to and coordination of efforts of various change agents to facilitate gender mainstreaming in respective departments, programmes and schemes.
d. Providing technical inputs for Gender Planning, Gender Budgeting, Gender Analysis & Audit of Policies, Programmes and outcomes, Gender Convergence and Gender Advocacy to various organisations within and outside the state.
e. Demonstrating and guiding design and strategy for gender sensitive programs.